Welcome to the website of jazz pianist Peter Hum, a mainstay on the jazz scene of Ottawa, Canada's capital.
Peter has several projects on the front burner in 2023. He released Nonlinear, an album of original music for two pianos, with his friend and fellow pianist Steve Boudreau. Steve and Peter gratefully acknowledge the financial support of the City of Ottawa for this recording, which they launched at their July 2023 Chamberfest Ottawa concert. 
In August 2023, Peter led jazz ensembles featuring some of Canada's finest jazz musicians at the Montgomery Scotch Lounge in Ottawa, at Dieze Onze in Montreal and at the Markham Jazz Festival.



Peter returned with renewed vigour to performing in 2022, appearing at jazz venues and bandstands from Charlottetown, PEI, to Vancouver, BC, with gigs in Toronto (The Jazz Bistro), Montreal (Upstairs Jazz Bar and Grill), Ottawa (2022 TD Ottawa Jazz Festival) and Kitchener (The Jazz Room). Most of Peter's performances this year featured his Ordinary Heroes Sextet, and he wishes to thank the Canada Council for the Arts for its support of the sextet's touring.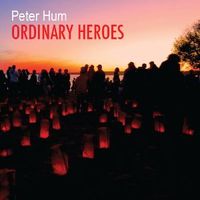 Peter's third album, Ordinary Heroes, was released worldwide in March 2020, just before the arrival of COVID-19 in Canada. The album features Peter in the company of some of Canada's most dynamic jazz musicians: tenor saxophonist Kenji Omae, trumpeter David Smith, guitarist Mike Rud, bassists Alec Walkington or Dave Watts, and drummer Ted Warren. The group tackled 10 of Peter's latest compositions, which were his responses to the political and social tumult of the previous few years. The recording was supported by grants from the City of Ottawa and the Ontario Arts Council. You can hear (and buy) its music at Peter's Bandcamp page. 

Peter supported the release of Ordinary Heroes with concerts in Ontario and Quebec in March 2020. Peter gratefully acknowledges the support of the Canada Council for the Arts and the Ontario Arts Council for this tour.




Ordinary Heroes garnered enthusiastic reviews from jazz writers who appreciate both the album's music and its politics. You can read the reviews here.

Based in Ottawa, Peter has played with the leading jazz artists in Canada's capital, including  peers such as Roddy Ellias, John Geggie, Mike Essoudry and Rob Frayne, as well as up-and-comers such as Chris Maskell, Alex Moxon and others. He considers himself very fortunate to have performed with some of Canada's leading jazz artists, including Sonny Greenwich, Pat LaBarbera, Phil Nimmons, Reg Schwager, Kelly Jefferson, Johnny Scott and Mike Allen. He has performed at the Montreal International Jazz Festival, the Ottawa International Jazz Festival, and the Nuits Bleues Jazz Festival in Quebec City. His music has been featured on the CBC radio programs Tonic, Canada Live and Bandwidth, among others.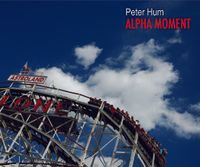 With the support of grants from the Ontario Arts Council and the City of Ottawa, Peter's second CD, Alpha Moment, was completed in May 2015 and released in September 2015. The disc features a program of eight originals rendered by a sextet that includes some of Canadian jazz's finest, including saxophonists Kenji Omae and Nathan Cepelinski, Juno Award-winning guitarist Mike Rud, bassist Alec Walkington and drummer Ted Warren. You can audition and even buy Alpha Moment at Peter's Bandcamp page.

The disc prompted some great feedback. S. Victor Aaron at Something Else! Reviews wrote: "Once again, Peter Hum walks the walk with an album full of strong compositions and strong performances. Alpha Moment is the product of a serious jazz musician."  Full review

Richard Kamins at Step Tempest wrote: "Alpha Moment is a generous album, generous in spirit, in melodies, in solos, adult music that flows ever-forward on the strength of six fine musicians... This is joyous music worthy of your attention." Full review



In 2010, Peter's debut CD, A Boy's Journey, was released to strong reviews. Recorded thanks to a grant from the City of Ottawa, the disc features five top-notch Canadian players and Peter's long-time friends -- saxophonists Kenji Omae and Nathan Cepelinski, bassist Alec Walkington and drummer Ted Warren.

Katie Malloch, host of CBC's Tonic, has featured songs from A Boy's Journey on her jazz program heard across Canada. She says: "A Boy's Journey is a voyage for the listener, too. Hum's compositions are fresh and vital, sometimes contemplative, sometimes blessed with a joyous groove. The instrumental voices of his fine sidemen (Kenji Omae is a splendid surprise to me!) are each strongly individual, but blend with warmth and ease, too. Peter Hum's own playing is coolly lyrical in his frequent introductions, setting the stage for the unfolding of the pieces. This CD is solid and satisfying."

The Montreal Gazette's Irwin Block called A Boy's Journey "a celebration -- a modern, forward-looking and mainly upbeat session that sparkles with positive energy." The full review is here.

Radio-Canada executive producer André Massicotte, who has presented Peter's quintet in concert, says "Peter Hum presents well-crafted, inspired music that has what it takes to please the most demanding fans of jazz."

A Boy's Journey is available at Peter's Bandcamp page, where the CD can also be fully previewed and ordered.